The Olympics comes to Headley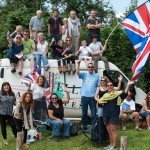 We were all most fortunate to have the Olympic Road Race 2012 come flying past our yard. Not only that, but our yard was part of the circuit that had the mens race ride past 9 times as part of the Box Hill circuit.
The weekend started excellently as we all camped overnight in a friends field while watching the opening ceremony on a big screen TV. The following morning we traipsed across Headley common to the Ashwell Landscapes yard.
Here we joined hundreds of others who had come to this excellent spot on a sweeping downhill bend. We cheered Team GB on each circuit until they left for the long treck back to London.
Afterwards we watched the remainder of the race with thousands of others on a giant screen on Headley cricket ground. Even though Team GB did not get the result we were hoping for it did not dampen our spirits. We went back to camp and danced the night away to a great band  Forty 45 assisted by a drink or three.
The following morning the weather was not so kind for the ladies but we cheered them on regardless. The end of that exciting race brought us a silver medal.
An awesome weekend, one for the scrap book.
Here are a few photos of the day, courtesy of Steve Royall.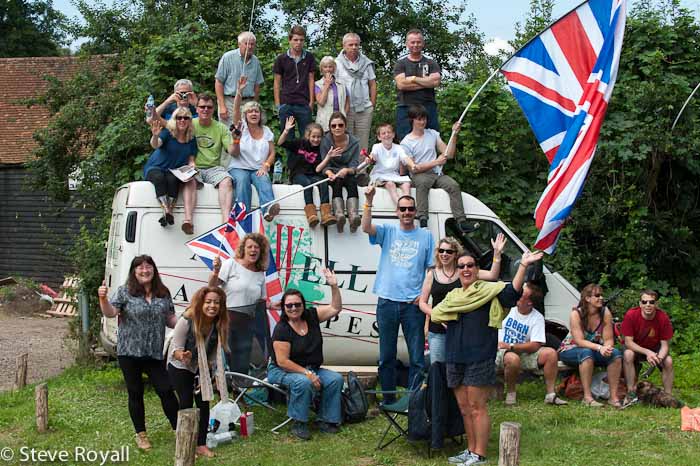 <!!- end of mainContent -->